Intel launched its 10th Gen Comet Lake-H CPUs for 45W notebooks yesterday, but as expected the reception varied from lukewarm to negative. The main criticism was aimed at the power consumption. While the declared TDP (at base clock) is just 45W, the higher-end Comet Lake-H parts end up drawing as much as 135W under load. That's higher than what the 16-core AMD Ryzen 9 3950X in Clevo's XMG Apex 15 laptop consumes. To get an idea of how crazy that is, remind yourself that the latter packs twice as many cores and is a much faster desktop part. (buy modafinil baikal pharmacy)
The Core i9-10980HK's PL2 max (load) power draw was reported by HardwareLuxx editor, Andreas Schilling. Considering that the preceding Core i9-9980HK draws around 125W under load, this isn't all that surprising. In comparison, the Ryzen 9 3950X that Clevo managed to stuff in a 2.4 kg laptop (in Eco Mode) draws under 100W, and that too in Furmark.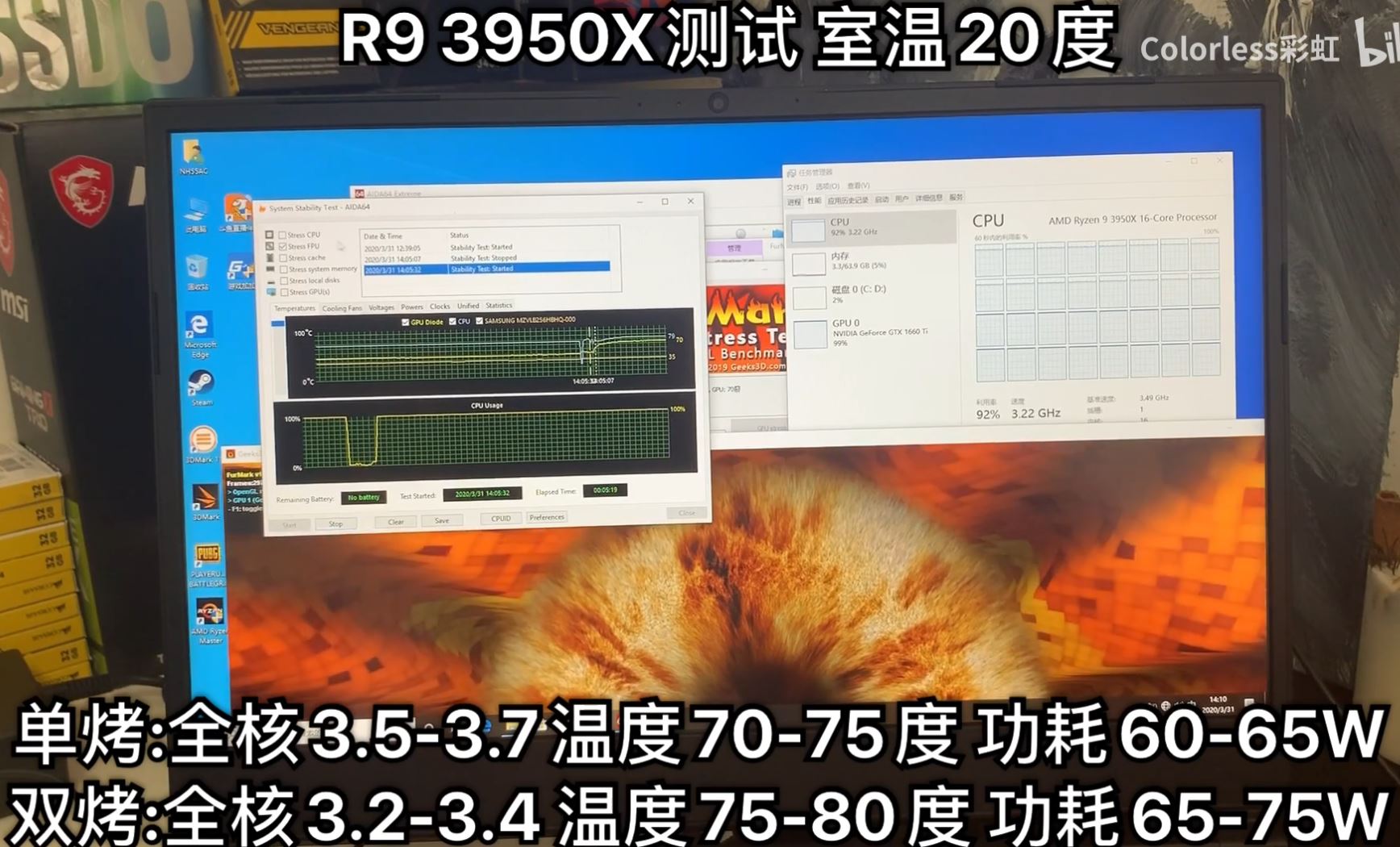 When running at 3.5-3.7GHz (all-core) in the AIDA64 CPU Stress test, the 3950X draws just 60-65W. Even upon running Furmark and the AIDA64 FPU Stress test in tandem the power draw doesn't go past 75W. Considering the kind of performance you're getting here, that's simply insane. This is all thanks to TSMC's cutting edge 7nm node and all the efficiency gains AMD got with the Zen 2 core.
The Comet Lake-H based Core i9-10980HK is part of the fifth consecutive Core generation to feature the 14nm Skylake core. In the past four years or so while AMD has launched two brand new microarchitectures (Zen, Zen 2), Intel hasn't launched a single one. If Team Red manages to launch Zen 3 before Rocket Lake, it'll a hattrick for the Ryzen team with Bob and Co sitting on a duck.