NVIDIA's own AIC, MSI, has mocked the GeForce RTX 4070 Ti market price on Twitter, calling it overpriced. Introducing its Gaming Trio X variant, MSI Gaming US (Twitter) took a shot at both the RTX 4080 and 4070 Ti. The board partner goes, "Experience the POWER of the Ada Lovelace architecture, at the cost of "not as bad as a 4080"!
Like a towering pillar, the @NVIDIAGeForce 4070 Ti is now on sale at our MSI store! Experience the POWER of the Ada Lovelace architecture, at a cost of "not as bad as a 4080"!

Originally tweeted by MSI Gaming USA (@msiUSA) on January 6, 2023.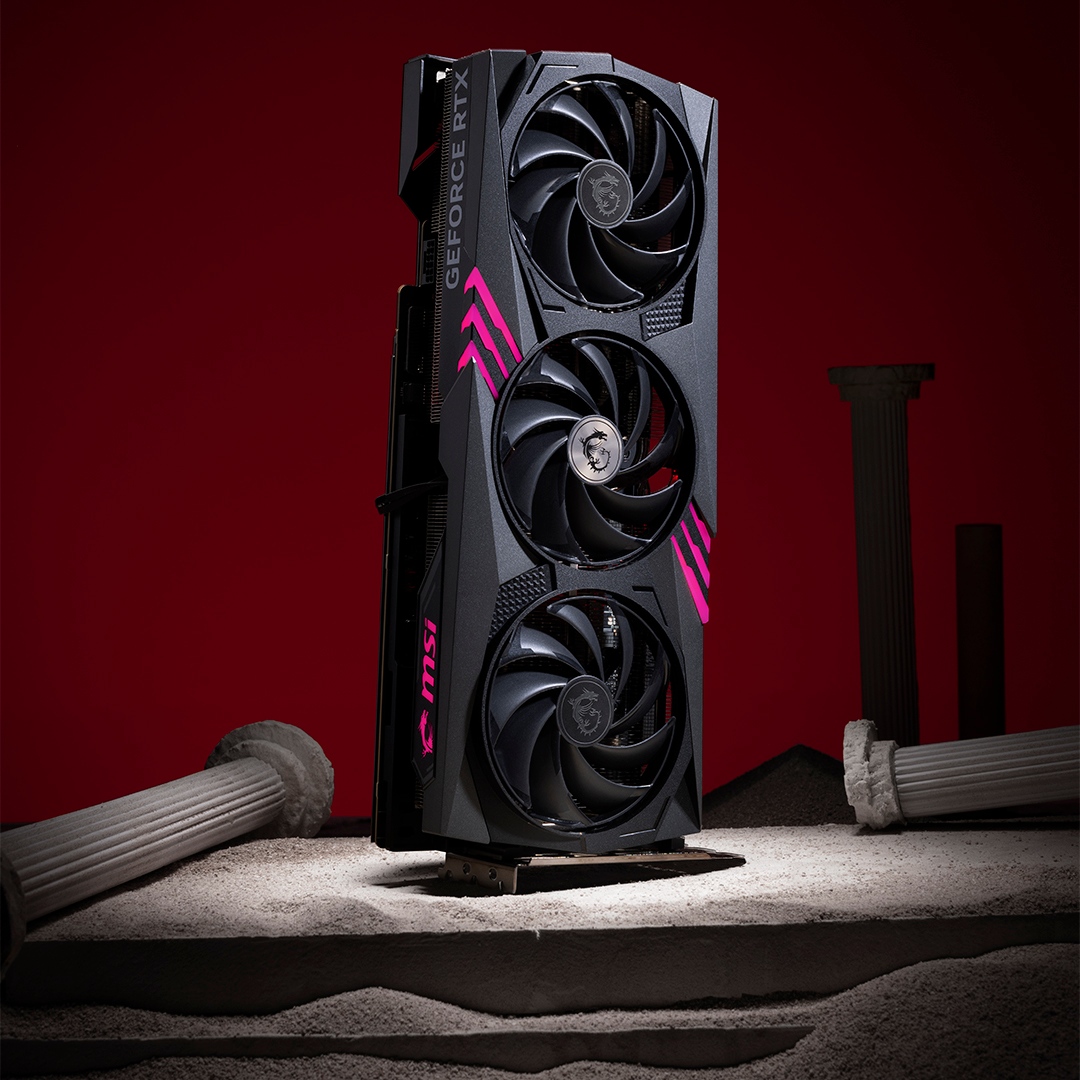 The GeForce RTX 4070 Ti Gaming X Trio 12GB specifications are as follows:
Extreme Performance: 2760 MHz (MSI Center)
Boost: 2745 MHz (GAMING & SILENT Mode)
Memory Speed 21 Gbps
12GB GDDR6X
DisplayPort x 3 (v1.4a)
HDMI™ x 1 (Supports [email protected] HDR, [email protected] HDR, and Variable Refresh Rate as specified in HDMI 2.1a)
TORX Fan 5.0: Fan blades linked by ring arcs and a fan cowl work together to stabilize and maintain high-pressure airflow.
COPPER BASEPLATE: The CNC machined nickel-plated copper base captures heat from the GPU and the memory, then rapidly transfers it to Core Pipes.
Core Pipe: Precision-machined heat pipes ensure max contact with the GPU baseplate and spread heat along the full length of the heatsink.
Airflow Control: Sections of different heatsink fins disrupt unwanted airflow harmonics and reduce noise.
Dual BIOS allows you to prioritize full performance in GAMING mode or low noise in SILENT mode.
MSI Center – The exclusive MSI Center software lets you monitor, tweak and optimize MSI products in real-time.
Afterburner – Take full control with the world's most recognized and widely used graphics card overclocking software.