Japanese OEM, Lavie, has unveiled its new Direct N15 notebook which will feature a new (but not really) Renoir APU, namely the Ryzen 7 Extreme Edition. This is basically a variant of the Ryzen 7 4800U with a possible boost clock of 4.3GHz while the latter tops out at 4.2GHz. A difference of 100MHz in the max boost frequency, nothing major but it should still translate into slightly higher performance in single-threaded applications as well as gaming:
Lavie isn't comparing the Ryzen 7 XE against the vanilla Renoir parts nor the 10th Gen Intel Ice Lake CPUs. Instead, we're seeing benchmarks of the older Picasso and Whiskey Lake processors. While this does make the R7 Extreme Edition look really potent, it's somewhat misleading.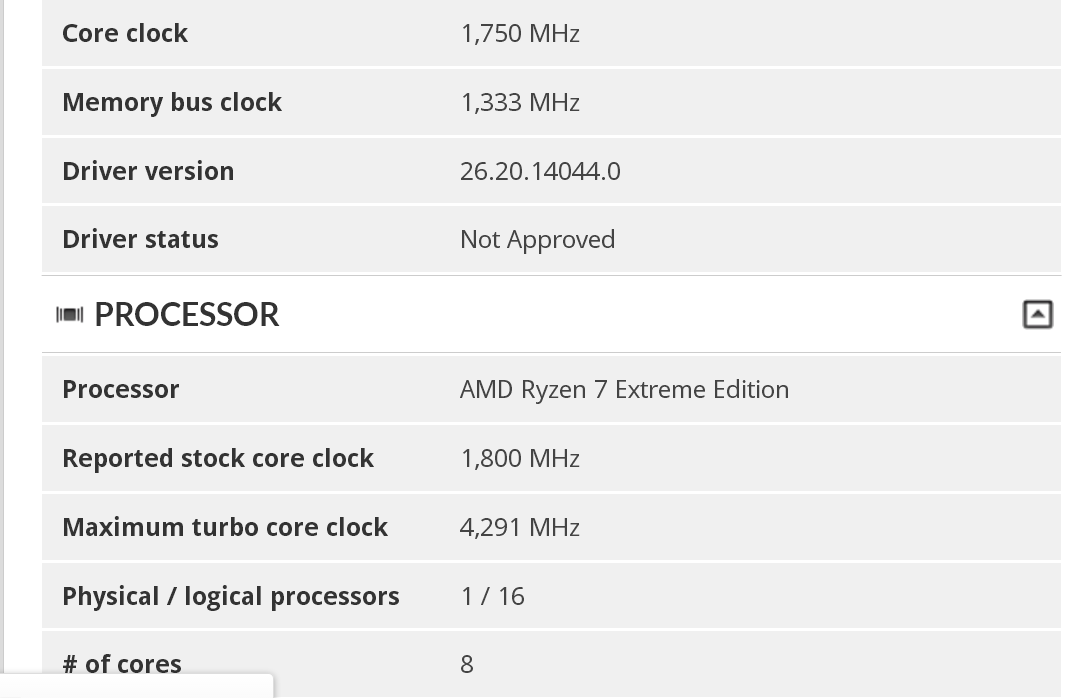 Interestingly the Direct N15 also features an optical drive, one of the few 15″ notebooks to do so. It comes with 16GB of memory, a 1TB NVMe SSD, a 15.6″ 1080p screen, and a sticker price of around 204,800 Yen.
There's also an Intel variant powered by the Comet Lake-based Core i7-10510U. It packs 8GB of main memory, a 512GB SSD and the same 1080p display. This one's priced at 189,800.
There's also a standard Renoir powered variant packing the Ryzen 7 4700U, 4GB main memory and 256GB of NVMe storage. This model is expected to cost around 164,800 Yen.
Lastly, there will also be a bunch of lower-end variants featuring the older Picasso based Ryzen 3 3250U and the Athlon Silver. These two will cost approximately 125K and 100K, respectively.