A user over at the Chiphell forums has leaked a review of Intel's 10th Gen Core i5-10400 with a bunch of synthetic benchmarks pertaining to content creation performance. The 10400 is marginally faster than the preceding Core i5-9400F, with multi-threaded tests such as Cinebench seeing the highest gains. This is on due to the inclusion of hyperthreading on the former which the latter lacks:
As you can see, the Core i5-10400 sees a healthy boost in the multi-threaded scores thanks to the inclusion of hyperthreading, the single-threaded performance is largely unchanged. Furthermore, like the Core i5-9400F, the 10400 fails to beat the Ryzen 5 3600. Not exactly surprising considering that Cinebench has never been one of Intel's strengths, but a noteworthy observation nonetheless. Basically, don't expect any major improvements in the lower-end market from Intel.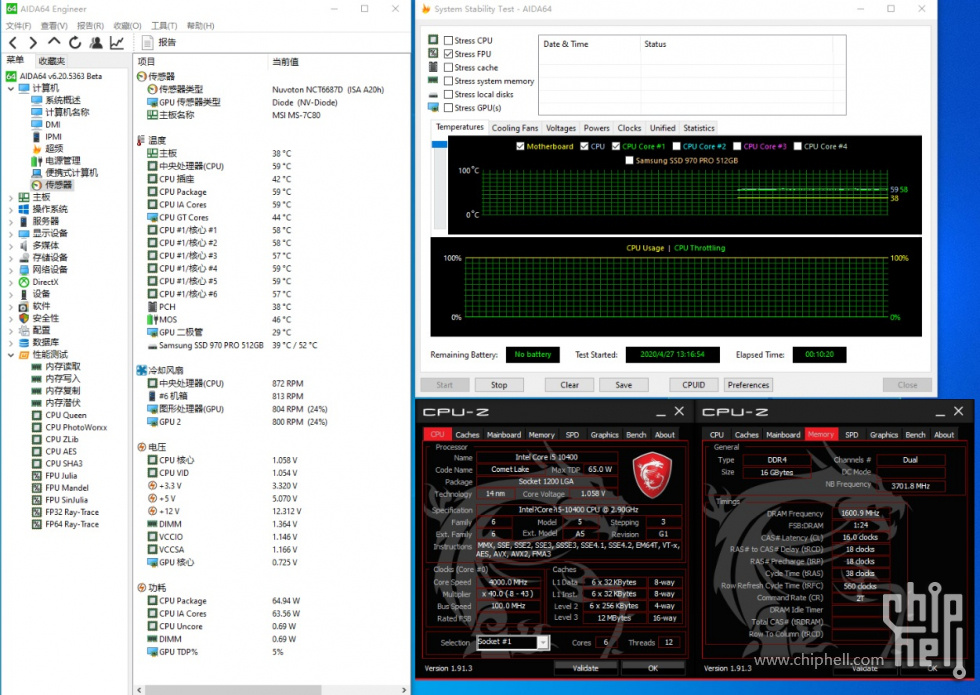 In the AIDA64 FPU test, the Core i5-10400 hits 4GHz while consuming 65W and scoring just a tad bit more than the 9400F.
The CPU-Z benchmarks sees more of a boost on account of them being able to leverage hyperthreading:

Overall, in terms of single-threaded performance, the Core i5-10400 is just over 5% faster than the 9400 but the multi-threaded scores swell by well over 30%, thanks to SMT.