Just yesterday, we saw the Ashes Escalation scores for the Radeon RX 6800 XT, where it performed on par or slightly faster than the GeForce RTX 3080. The same source has now shared the benchmarks of the RX 6800, comparing it against the RTX 3070, the nearest Ampere GPU:

Both the GPUs were paired with an Intel Core i7-8700K and tested using the crazy quality preset at 1080p and 4K. The RX 6800 is faster at both the resolutions, but the delta is more prominent at 4K, thanks to the additional bandwidth provided by the Infinity Fabric.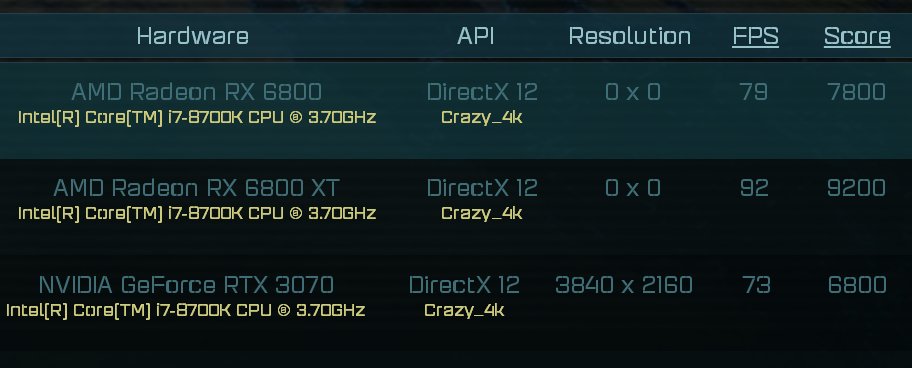 At 1080p, the 6800 is 4-5% faster than the RTX 3070 while at 4K, the lead is doubled to 9%, with the former yielding 79 FPS and the latter being limited to 73 FPS.
This is just one benchmark, so don't form your conclusions just yet. Watch out for our review of the same card tomorrow morning.
(xanax)