In another surprising rumor which comes from the Chinese website, Expreview, AMD's Ryzen 5000 series APUs (codenamed Cezanne) will once again retain the Vega GPU architecture instead of Navi. This is a bit surprising as the latter is clearly suited for gaming workloads due to its short execution cycles and smaller execution queues. Before we go on, please take this with a giant grain of salt. In fact, the only reason I even reported it is…well, I didn't have anything else to do.
The Ryzen 4000 Renoir APUs expected to land on the desktop scene soon will be succeeded by Cezanne which is going to leverage the Zen 3 core architecture and TSMC's enhanced 7nm node. This part isn't really surprising. However, the part where the article says that it'll use Vega instead of Navi raises a big question mark. If true, then it'll be a rather disappointing piece of news for AMD fans. My guess would be its because of Navi's boost algorithm. While the GCN based GPUs boosted exactly to the marketed clocks, Navi GPUs uses a more sensitive boost algorithm, similar to NVIDIA's GPU Boost 3.0.
In most cases, the Navi GPUs will boost to a certain range depending on the temperatures and power consumption, and then gradually scale down to keep the limits in check. This was most likely done to improve the power consumption of the new GPUs. In any case, the last part is sheer speculation on my part and may not be 100% correct.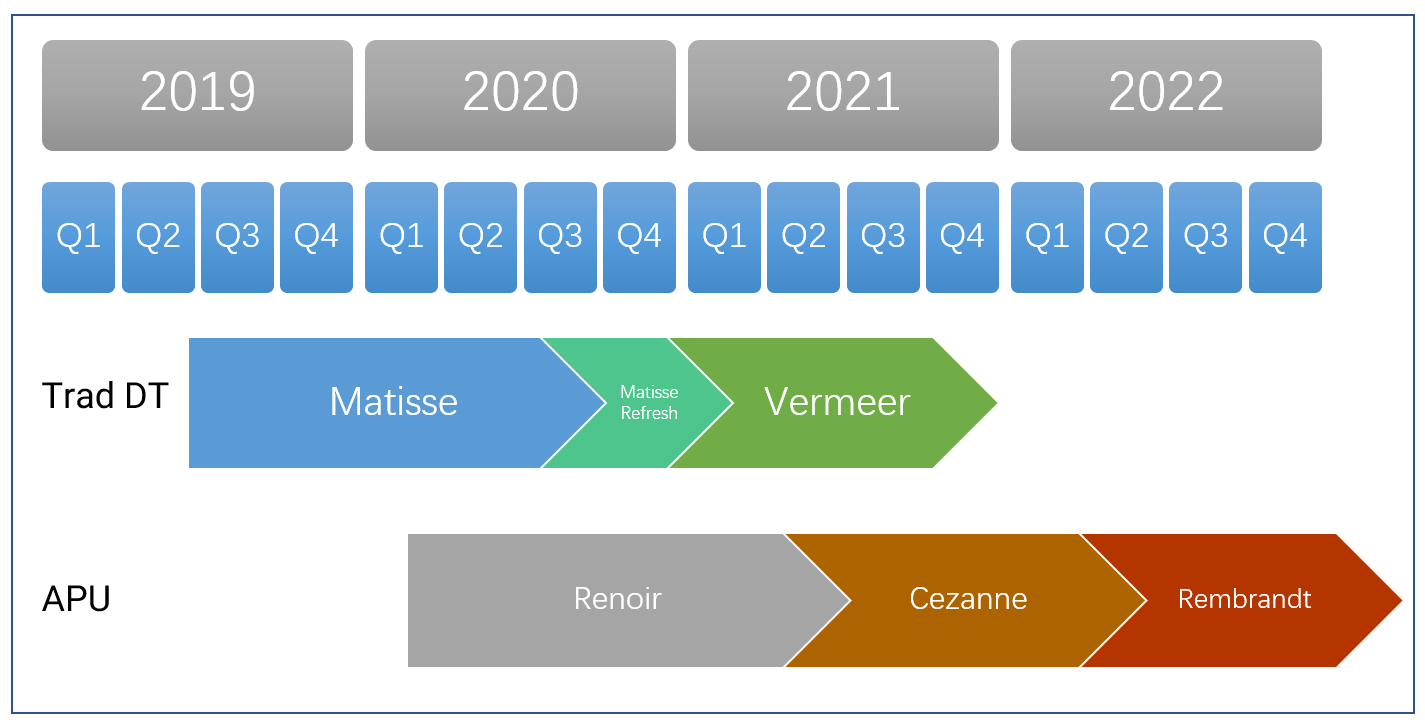 The successor to Cezanne, Rembandt will most certainly use Navi in parallel with Zen3+. The process node is likely to shrink to 5nm (TSMC's N5). This will reportedly be AMD's first APU generation with DDR5 and PCIe 4. (ambien snappywap.com) 0 support.
Lastly, AMD is also rumored to be working on a low-power core similar to Intel's Tremont and Goldmont, which will succeed the age-old Jaguar architecture that powered the PS4 and Xbox One consoles. This new microarchitecture will be codenamed Van Gogh. It'll probably be the same design powering the PS5 and XSX consoles, albeit with lower power requirements.