As I reported a while back, AMD's Ryzen 4000 desktop APUs won't be getting PCIe 4.0 support with the new B550 motherboards. Instead, that privilege will be limited to the Ryzen 3000 (Matisse) CPUs. This was today confirmed by a bunch of B550 motherboard specs shared on Twitter.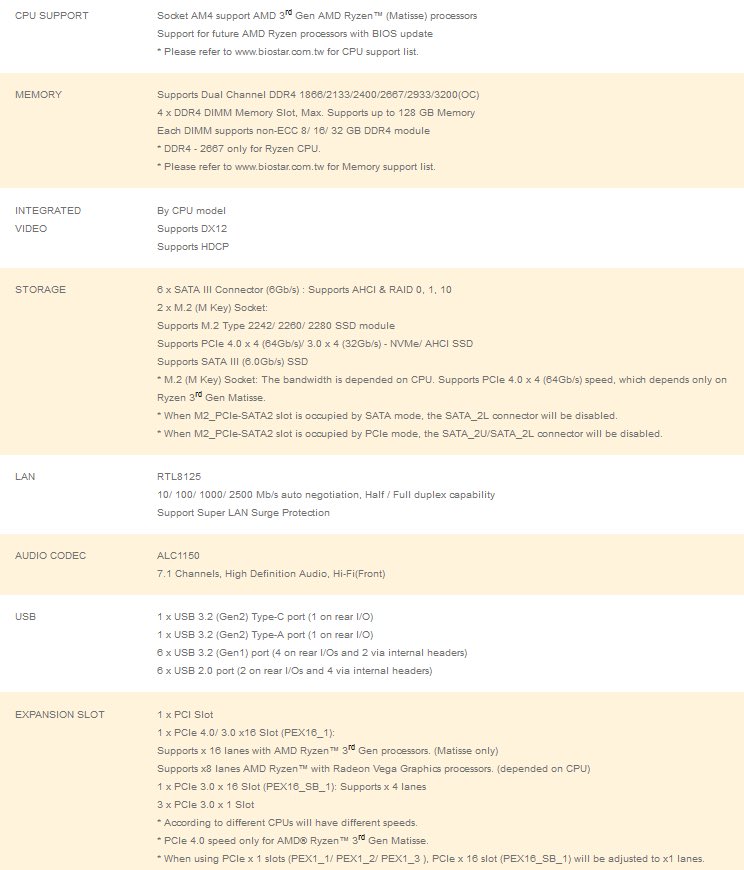 As you can see, PCIe 4.0 speeds will be limited to Matisse, while Renoir APUs will get the older PCIe 3.0 standard, and that too across 8 lanes instead of the traditional 16.
This means that you might be bottlenecked by the PCIe bus if you run a high-end graphics card with a Renoir APU, especially if you're using an NVMe based SSD. In my opinion, this isn't a big deal. Most users who opt for an APU will most likely get a midrange or budget card that shouldn't have any issues running across eight PCIe 3.0 lanes. Furthermore, most budget motherboards support only one NVMe SSD, so the two won't compete for bandwidth either. Regardless, I'm still curious whether this decision was deliberately taken or just the result of reusing the mobile Renoir dies.