According to sources, AMD's upcoming desktop Renoir parts will have a much lower latency than their Ryzen 3000 counterparts. As per leaked images, we're looking at around 50% lower memory latency than a standard Matisse part.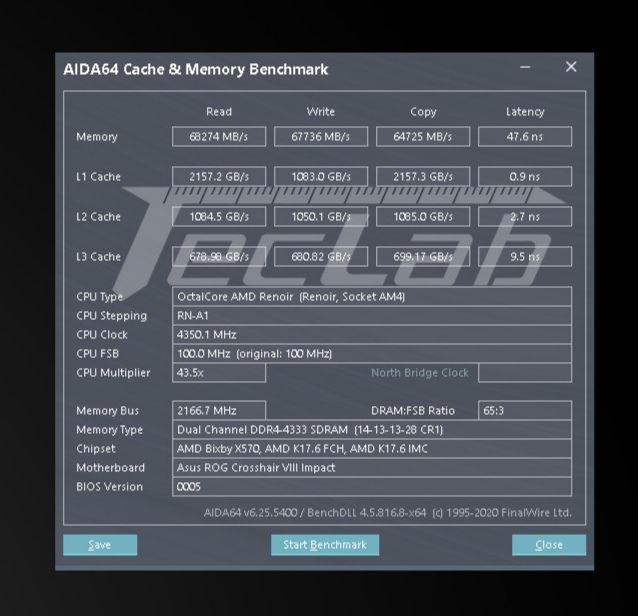 The Renoir chip in question here is paired with 4333MT/s of dual-channel memory running at CL14. The Infinity Fabric is running at the same speed (2166.7MHz) and the resulting memory latency is an impressive 47.6 ns with a bandwidth of 68,274 MB/s. My Ryzen 3000 system running 16GB of dual-channel memory @ 3600MT/s CL16 has a latency of 68.2 ns and an accompanying bandwidth of 51,398 MB/s.
That puts the Renoir APU nearly 50% ahead in terms of the memory latency and 35% in terms of the bandwidth. This can be only possible if the infinity fabric on the chip was running at 2000MHz (Stock), overclocked to 2166MHz. This pretty much confirms earlier reports that the desktop Renoir parts would come with a faster IF. I suspect the Ryzen 4000 CPUs will get the same treatment as well. It should help close the gap in gaming performance between Red and contemporary Blue processors.