Amid the US-China trade war, there are many homegrown Chinese microprocessor initiatives aimed at replacing Intel and AMD in government facilities. The popular ones include the Hygon Dhyana, Zhaoxin, Longsoon, etc. While the latter two are based on pretty basic x86 architectures, the Hygon chips were the result of a joint-agreement between AMD and its Chinese partners. The CPUs in question include 32 core server processors, based on the same Zen architecture as the 1st Gen Epyc lineup. However, a recent sample has surfaced that seems to be the company's proprietary design: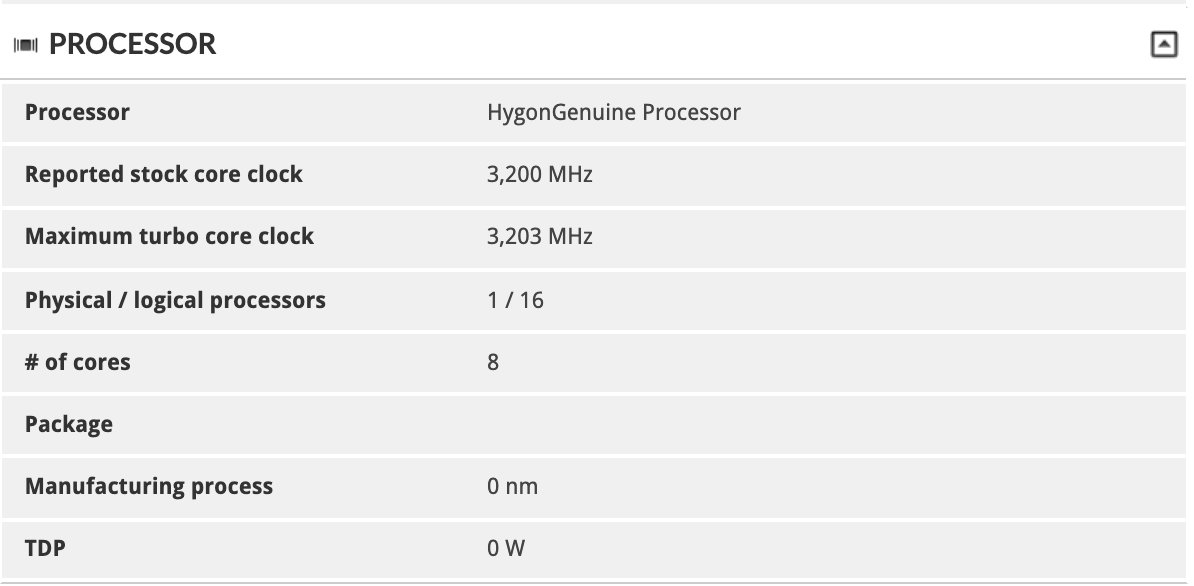 Firestrike Physics Score: 9,175

Intel Core i7-7600K: 9,020

AMD Ryzen 3 2300X: 8,913
The chip in question is an octa-core CPU running at a clock speed of 3.2GHz. Like many other Chinese processors, it lacks turbo boost technology. While it is possible that the CPU is based on the Zen architecture like the older Hygon Dhyana parts, I suspect that this is a different design. Firstly, the core count is much lower. All the older Hygon parts were 32 core (yes, they could have made an 8 core model too, but considering that the project ended as the trade war began), it's highly unlikely. Secondly, the lack of turbo-boost and the low score also point to the same thing. Hygon is working on another CPU architecture, just like Zhaoxin and Longsoon. We'll keep you posted if we hear anything else.